Do you want to increase your Website SEO to get a better ranking? Let's move ahead with us.
What Is Website SEO?
The SEO of the site is the use of certain systems that can help you increase the traffic quality and quantity for your website. It provides you the chance of bringing more customers to your brand through your SEO optimization. It has a lot of significance for businessmen and marketers.
How Website SEO Works?
The search engines like Google or any other systems have set their algorithms to analyze and check the quality and standards of content on your site. There is a complete process of this search engine optimization after which the system ranks the content. Highly ranked articles are more likely to get a click from the viewers. It will help the site owners in having more traffic on their page.
What Is The Importance Of SEO?
You may be inquisitive to ask about the importance of web SEO. But, you do not6 have to worry about searching all that by yourself as we are here to guide you. Let's read its importance below:
· It helps you in bringing the quality traffic of viewers and readers to your page and site.
· For SEO optimization, there is no need to pay for any kind of advertisement.
· Your site and content can rank high.
· It will help you stay in competition with other competitive sites.
· The chances for the viewers to click your page increases multiple folds.
· Etc.
How To Improve Your Site SEO?
Do you want to know the methods that can help you do so? Our guidance and assistance are there for your concern and help. Here in this article, we have the effective ways and methods that you can use all at once to make rapid improvements in your content's search engine optimization. All you have to do is just implement what we ask you to, and you are all concluded with your tasks.
5 Simple And Effective Ways
Are you impatient to get those tips? So, let's look at these simple and effective ways for improving your SEO of content.
1. Content Updating
If you want to improve the SEO ranking of your site, the most significant thing is updating your content and maintaining your quality work standards. If you publish such content that is relatable, worthy, and authentic, it will drive your SEO rankings for your website. The content should emphasize the question and concerns of the reader and should answer them thoroughly. Your writing has to target keywords and maintain its required ratio you can use in your context naturally. You have to emphasize the keywords and look at how the reader will search it or what he might be looking for in the searches.
Your content should also highlight the important things with heading tags, bold fonts, and italics to emphasize your stress on them. But, never forget the concern of helping, educating, and solving the queries of readers in SEO optimizing your content.
2. Frequent Updates In Content
Updating your content regularly is essential for increasing the relevancy of your content. It plays its role in adapting a way that can help your reader to connect with your content. Updating frequently shows that you mold your writings with the time to increase their engagement and connectivity with the reader.
3. Usage Of Alt Tags
It is another necessity for you to use alt tags or texts to describe your media content like pictures, images, or videos. These tags help the site search engines to position your content.
4. Metadata
Your update and review of the metadata of your site are important because your website changes with time. There are some types of metadata that you can use. The most significant one amongst all its types is the Title metadata that deals with the titles of the pages shown as a headline whenever we search for their results in search engines. Then there is description metadata that holds compact information of what topic the article covers and describes. It ideally should be two sentences long. After these, there is also the keyword metadata. But, you do not have to worry about them as it is okay to use them or not.
5. Having Link-Worthy Sites
When your authentic, engaging, and quality content is attractive enough to be selected by many readers, it is beneficial to attract other site's links. You may be thinking about what benefit it will have for you and your website. But this will help you increase your SEO optimization, credibility, authenticity, and relevancy.
Conclusion
So, follow these ways to improve the SEO ranking of your website and stand out with your unique and quality content.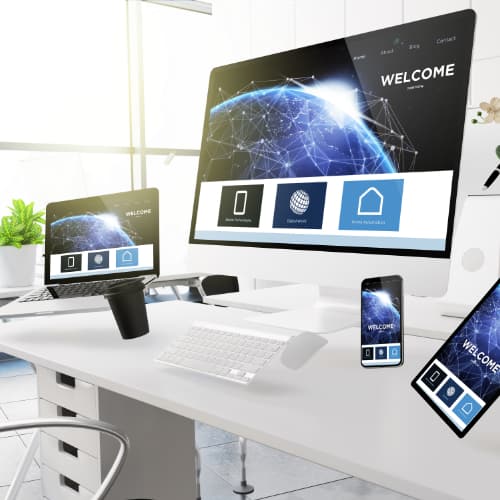 Related Posts
Keep up to date with the most trendy social media trends