Are you interested in redesigning your site and want to know its significance? Are you looking for some points for web designing like a pro? If so, stay here as you will find the best tips on this post.
What Is Web Design?
Art and science both combine to describe the logical and imaginative side of either the assistant side of the client or the design representative of the site. It is known as web design. It involves the correlation of content with the concept and visuals.
Why Should You Redesign Your Website?
Most people may have a query in their heads that why should they redesign their website. So let us help them in this regard. All the web designing ideas play their role in creating a link with the website and increasing the engagement and communication with the user. It is essential so that your site can represent your brand and stay updated with new trends in design. It helps in increasing the number of mobile visitors, supporting your marketing strategies on your site, and making your website more responsive. Redesigning your site also improves site security and optimization. In short, there are so many reasons that make it essential for you to redesign them.
8 Things You Need To Learn
Here we will discuss the eight things you need to learn if you want to become an expert in web designing and wish to do it yourself for your website. Have a look below:
1. Have An Understanding Of Visual Designing Key Concepts
The very first thing you need to grip is to understand the main concepts of visual designing. These concepts include Line, Texture, Shape, Grids, and Colors. All of them will provide you the skill of using them for your designing process.
2. Understanding CSS
CSS is the cascading style sheet. It gives the instructions such as styling and designing that can help you know how your HTML element content will appear for your site. CSS plays its role in all the things like the application of fonts, alignment setting, padding addition, etc. Learning and understanding it will help you in making unique and customized web designs.
3. Acknowledging HTML Basics
HTML is the Hypertext markup language. It helps us know how will the elements and contents of the site display be displayed when someone views that. There's no need for you to be the master of it but learning its basics is essential for your web designing.
4. Learn A Little Bit About UI
UI is the user interference that is the programming that involves putting a bit of technology into processing and actions. These user interferences help the users to interact with the site and help set those actions into motions.
5. Make Yourself Familiar With UX Foundations
UX foundations also play a great role in web designing as it provides a source and link of connection with the scroller's emotions. Making yourself familiar with its principles like user personas, user flows, prototyping, etc, will increase the person's engagement with themes and ideas behind web design.
6. Understand Typography
Typography is another significant aspect of web designing that you can not miss. It includes the use of different fonts and their styles to impart different impressions of the content and create a diverse emotional sense. Its implementation makes your content legible, decorative, and stylish that increases the reader's interest.
7. Learn Basics Of Layouts And Their Creation
The basics of layouts and creating them are also important to learn. It's because our eyes unconsciously stay more at such content that is smooth and has a balanced ratio of text and visuals. Learning them and then creating the layouts while keeping in view these basics will help you create a smooth flow in the content. Mostly the expert web designers use F and Z patterns in their layouts as it is convenient and smooth.
8. Practice Your Learnings And Get Monitored
Now after learning and keeping all these basics in mind, you have to watch some web designing tutorials, do your research in this regard, and finally practice all that you have learned. We all know that learning and practically implementing them are two different things. Practicing, again and again, will help you observe your state, mistakes, progress, and expertise from time to time. It is much better if you consult with an expert and ask him to monitor your work. It will help you in learning and stay motivated.
Conclusion:
We hope you have understood all that we told, and know what you have to do now. So, take your notes, learn these basics, and implement them for effective web designing.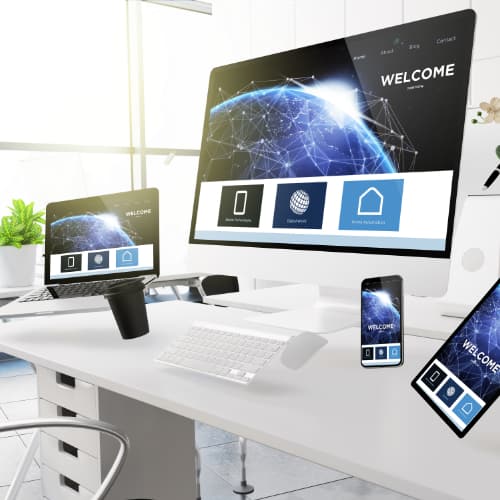 Related Posts
Keep up to date with the most trendy social media trends